Business writers and marketers alike navigate the same minefield – getting and holding attention.  They must both effectively communicate with audiences that often won't give much thought to their messages. Why is it so hard to get people to really listen to what you say? What strategies can aid communication when much of the audience is barely paying attention?
Why attention is so hard to get
Researchers have long noted that some individuals, like Einstein, DaVinci and Galileo possess both a love of learning and the brain power to delve deeply into subjects. In contrast, many of us enjoy diving into a topic, but too soon find that we need to come up for air.  Why?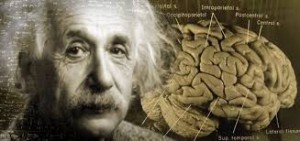 What's different about the genius mind? According to a National Public Radio report, the pathologist who examined Einstein's brain after his death found it had an abnormally high number of glial cells. "Glia" means glue. Scientists now recognize that these cells, once thought to merely hold neurons together, actually provide power, speeding electrical impulses throughout the brain. They also re-energize neurons engaged in intense mental activity.
Thus, Einstein (and presumably other geniuses) have high-powered brains that can "refuel in flight," allowing
them to persist in mental journeys when others are forced to turn back. Most of us lack this ability and live in power-saver mode, trying to get the most done with the least amount of mental energy. Researchers call this majority of the human race "cognitive misers."
Marketing to cognitive misers
Consumers' automatic attempts to make good decisions while conserving brain power requires marketers and merchandisers to make a number of adjustments. One effective method is

to limit their offerings. A marketing study by Columbia University professor Sheena Iyengar offered supermarket shoppers the chance to sample 6 different gourmet jams and receive a $1 off coupon. The result: 30% bought a jar. But when the offering was increased to 24 varieties, a mere 3% of shoppers made a purchase. It appears that the large selection made choosing too difficult, so few expended the mental energy needed to make a choice.
Thus, when discussing pricing strategies, marketing experts, J. Paul Peter and Jerry Olson wrote:
The cognitive activity involved in purchasing can be a very important cost…The cost involved in decision making is often the easiest one for consumers to reduce or eliminate.
Shoppers will reduce mental effort in surprising ways. A study of online insurance sites found that ease of use often trumped brand equity when it came to buying insurance on the web. Many prefer to effortlessly purchase policies from lesser-known regional carriers than struggle to obtain them from famous national insurers.
Social psychology's Elaboration Likelihood Model (see Part Seven of this series) demonstrated that consumers and business buyers alike pay careful attention only to messages they find personally relevant. The takeaway? Accurate data and effective database marketing that shows consumers information they individually value can be crucial in advertising complex, high-involvement products.
Writers and advertisers beware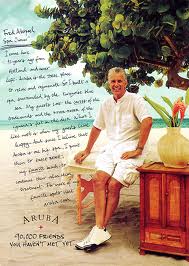 Most writers and marketers recognize the importance of images in drawing attention to ads and readers to blogs. However, eminent social psychologist Dr. Elliot Aronson and colleagues warn of the dangers of what legendary adman David Ogilvy called "art-directoritis." In an effort to make their message attractive, designers and bloggers may set it in a quaint typeface, reverse type or amid a background of dramatic images.
Researchers find that while these tactics can gain attention, they actually make it difficult for readers to absorb the message. Cognitive misers, who make up the vast majority of their audiences, may never fully grasp their compelling arguments. The mental effort needed to examine hard-to-read text or even long paragraphs may prove daunting.
Making it work for skimmers and power-savers
It's important for communication professionals and copywriters to perform the brainwork that most of their readers seek to avoid. They must simplify and clarify the message to the level that fits the needs of the target audiences. Even industry experts and academics will favor material that doesn't waste their mental energy on needlessly technical or overly precise jargon and awkward sentence structure.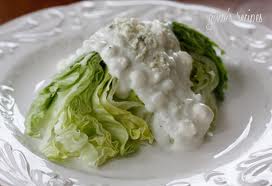 Readers appreciate similes, metaphors and illustrations that make complex concepts truly understandable and memorable. Those that merely sound good without actually aiding comprehension are like breadsticks and heavy salad dressings that fill up the diner before the entrée arrives.
Although it requires more effort, presenting effectively to readers' and consumers' power-saving brains reaps many rewards. Those that do it well gain attention, regular readers and customers. And if we choose to spend some mental energy to think about it, isn't that what marketers and business writers really want?
Larry Rondeau is a marketing strategist and business writer seeking full-time employment, consulting opportunities or freelance writing work. Email him at larryrondeau@cox.net.