Everyone knows the advantages of brand strength and name recognition. Products supported by substantial advertising budgets virtually always perform better, even during tough economic times. Well-advertised brands have the ability to gain market share during recessions, as rivals cut back and lose ground.
Does a smaller marketing budget doom you to the back of the pack? Not necessarily. Consumer psychology research comes to the rescue, revealing effective ways to advance your brand or cause with the people who matter most.
Gaining Qualified Prospects' Attention on the Web
Marketers whose products have substantial brand equity (strength and value) enjoy strong name recognition. People will readily find and interact with those brands on Facebook, Twitter and other sites. But who will buy or go looking on social media for a brand they hardly know? How can you gain attention – and market share?
Step One – Determine your Market's Interest
Skilled advertising strategists and copywriters know how to manufacture a need.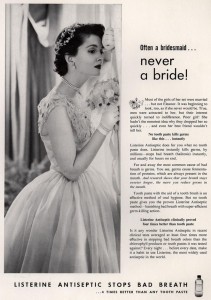 Warner-Lambert did this in the 1920s, turning a surgical antiseptic called Listerine into a major consumer product.  Ads whipped up fears of social rejection because of bad breath with headlines like, "Even your best friend won't tell you" and "Always a bridesmaid, never a bride."  As supermarkets and drug stores across the world can attest, Warner-Lambert's strategy was a remarkable success.
The Listerine example shows that if you've got time and a substantial marketing budget, creating a need for your product can pay dividends.  But if you don't, it's vital to determine what your audience already knows they want or need.  It's much easier to fill an existing requirement than to convince someone they must have something they didn't know they needed.
Free web tools that help you see what your audience is searching for online can provide needed insight into what concerns your prospects.  Determining this is an important first step in marketing a lesser-known cause or product.
Why would people buy your product?
The next crucial step is understan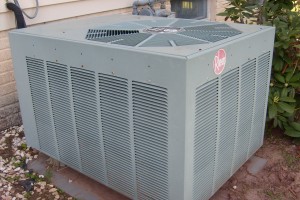 ding why people buy your product or service.  It may be for its utility – what it does to help them.  Or it may be how it makes them feel – directly or indirectly.  Understanding this is critical in effectively marketing your product.
For instance, people buy air conditioners for what they accomplish – cooling their home in a quiet, energy efficient manner.  Messaging that emphasizes important product features that make its benefits rise above those offered by competitors could be very effective.
But with Listerine, the ads that made sales really take off emphasized its emotional reward – avoiding rejection by friends and lovers.  Telling consumers that it effectively killed bacteria that caused tooth decay would have sold some mouthwash – but not nearly as much as those that hit consumers' strong emotional need for acceptance.
Understanding your target consumers' interests and their real motivation to buy are two important steps in marketing a lesser-known product.  Knowing what to do with that information can really help your product or service succeed.  We'll consider some points on that in Part Two.
Skillful use of marketing psychology helped Larry Rondeau's marketing campaigns achieve superior ROI – as high as 16.5 to 1. Email him at larry@larryrondeau.com.