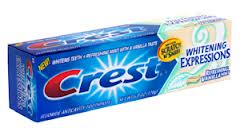 Controlled studies and years of experience and have proven that good marketing can substantially increase sales. For instance, a social psychology-based campaign centered on an episode of The Apprentice led to the most successful new product launch in Procter & Gamble's corporate history. Some 40,000 consumers participated, registering at Crest Toothpaste's campaign website.  While rival Colgate's sales were flat the following year, Crest's rose by 4.5%.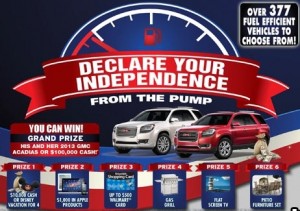 But all the success stories generated by high quality advertising can be quickly overshadowed by ill-conceived marketing campaigns that leave a bad taste in consumers' mouths. I came home recently to find a flyer from a car dealer on the table. "You May Have Won His and Hers 2013 GMC Acadias or $100,000 Cash" it proclaimed, "If your symbols match, you've won!" "Scratch off to see if your symbols match." My wife had already scratched where indicated, and showed me that the two symbols matched – for the Grand Prize of $100,000.
A Glimmer of Hope
I should have known better, but this seeming promise gave me a ray of hope on a cloudy day. It's been a challenging year. I completed a specialized BS in Marketing Psychology. My CEO of 25 years recommended me as "one of the most capable individuals I have ever had the pleasure of working with," and said of me, "He is tremendously creative as a problem solver and as an innovator." Despite that, an industry-wide downturn forced my layoff at the end of 2012.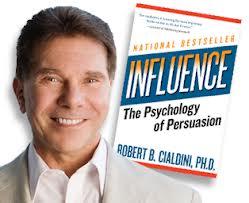 I received mentoring through an in-depth program in marketing psychology by world renowned expert and presidential adviser Dr. Robert Cialdini. Yet, in this slow economy job offers have been scarce. I won a national award for direct marketing and achieved ROI of 16.5 to 1 in three campaigns. This brought me the appreciation of former clients and praise from New England marketing agency top executives with whom I met, but no job offers. As a 55 year old career changer, my résumé is often screened out by human resource software. This makes it challenging to get interviews for jobs for which I am clearly qualified.
Deceptive advertising leads to disappointed consumers
But now, despite my initial skepticism, it really looked like I had won $100,000. I could envision it funding my search for the right marketing job or providing seed money for a writing and marketing consulting business. I would have to drive more than 100 miles round trip to claim my prize. That seemed a small price to pay. My ride down the Mass Pike was pleasant despite heavy rain. After all, I was going to claim my business future's foundation.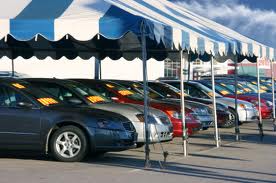 But, as Shakespeare wrote, "What fools these mortals be!" For when I arrived at the dealership, a nice salesperson explained that despite the flyer's telling me, "You've Won!…Go online now to pick the Grand Prize you want," the fine print I had read stated that I was only guaranteed to win one of the prizes shown on the page. In all my enthusiasm and gratitude for a seeming oasis in my financial desert, the import of that statement hadn't registered. I walked away, not with the $100,000 I envisioned, but with a $5 Walmart gift card. It wouldn't even cover the gas for my trip! I left disgusted, feeling that I'd been tricked.
Ignoring basic human psychology
As I re-examined the flyer, I recognized a fact to which my earlier enthusiasm had blinded me. The statements, "You've Won" and "Go online to pick the Grand Prize you want" were preprinted. Every recipient had been told that they had won the Grand Prize. This undoubtedly increased showroom traffic at the dealership. But at what cost?
Both science and history prove that raising then dashing their hopes is one of the surest ways to make people angry. Dr. Cialdini quotes James C. Davies statement that "we are most likely to find revolutions at a time when a period of improving economic and social conditions is followed by a short, sharp reversal in those conditions." Cialdini cites the example of Russia under Gorbachev. This progressive Soviet leader had broken with his predecessors, allowing Russians a bit of freedom and a realistic hope of prosperity.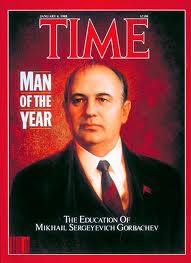 When a junta of government, military and KGB officials staged a coup and placed Gorbachev under house arrest in August, 1991, it appeared that Russians would acquiesce and return to the repressive life they had always known. But instead, they rioted in the streets for three days. They ignored the threats of tanks and troops, demanding Gorbachev's return. Amazingly enough, they won! The plotters were soon begging for mercy.
The sad consequences of deceptive advertising
Soviet officials who tried to deprive Russians of the basic freedoms they received under Gorbachev failed. Similarly, retailers who lead consumers to sure disappointment with misleading advertising campaigns will suffer the consequences. Cialdini states what years of research has revealed:
"An innocent association with either bad things or good things will influence how people feel about us."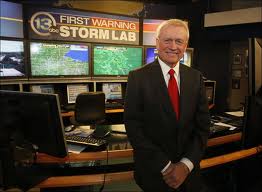 Blameless TV weathermen have received death threats when storms ruined viewers' vacations. Will advertisers who deliberately hoodwink consumers be rewarded for misleading them? Undoubtedly, the direct marketing initiative this GMC dealer allowed to be run in their name will bring lots of prospective customers to the showroom.
But since both the flyer and its associated website seemed to strongly promise that they had won the Grand Prize, most will leave disappointed in their meager winnings. Some will feel they have been ripped-off. Big corporations devote significant advertising dollars toward making consumers feel good about their companies and brands. This dealer made the vast majority of his prospective patrons feel badly. That will not bode well for future business.
Wise marketers carefully consider both the short and long-term effects of their efforts. Their goal is not myopically boosting traffic, but increasing sales and customer commitment. Hall of Fame car salesman Joe Girard sold an average of 5 cars and trucks every workday by encouraging customers to like him. How will dealers whose advertising makes people dislike them fare? Companies that sign on with agencies who mislead consumers in their name are shooting themselves in the foot. Years of experience have proved wise King Solomon right:
"A good reputation is more desirable than great wealth, and favorable acceptance more than silver and gold."
That is particularly true in this information age. A good reputation is essential for prosperity. Misleading marketing campaigns rob merchants of this vital asset and hurt their business.
 Larry Rondeau is open to marketing and writing opportunities.  Email him now at larryrondeau@cox.net.