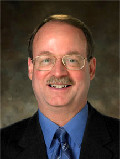 Larry Rondeau is a marketing strategist, sales trainer and business writer.  He has a specialized BS in Marketing Psychology from SUNY Empire State College.  Three marketing programs he conceptualized have achieved returns on investment (ROI) in excess of 16.5 to 1. When one university was trying to bring in 30 additional tuition deposits, a direct marketing campaign he crafted generated 144.

The proven psychology-based sales strategies he teaches increased one sales rep's closing ratio by 83%.  When he showed salespeople a better way to discuss price, one wrote:
It was so empowering that as soon as I discussed the pricing with 2 out of the 3, they both just whipped out their credit cards and said here you go, let's do this!
None of these great marketing and sales results happened by accident.
Larry received mentoring in an in-depth study of the psychology of influence and communication from world renowned expert Dr. Robert Cialdini, author of classic marketing bestseller Influence: Science and Practice (Fortune's 75 Smartest Books, The 100 Best Business Books of All Time).  Dr. Cialdini is best known as a key member of President Obama's Consortium of Behavioral Scientists whose strategies helped him win a decisive re-election victory in 2012 when the polls predicted a very close race.  His messaging tactics helped increase sales of the Bose Wave Radio by 45%.
Larry worked for 28 years at The Allied Group, serving as Senior Director of Research and Business Development (later Content Development).  He established Allied's Higher Education Marketing program and created what may be America's first customized Yield Book, which helped the University of Hartford set an institution record for undergraduate deposits and won a national award.  While most colleges consider a good yield (tuition deposit) rate to range from 25-28%, Larry's Yield Website, based on social psychology research, helped one university achieve yield rates as high as 44.8%.
Bob Clement, President of The Allied Group wrote:
"Larry is tremendously creative as a problem solver and as an innovator.  Our role with clients is one where we are tasked to find creative solutions.  Nobody does it better than Larry.  He continually does enormous amounts of research and detailed analysis to arrive at a solution that is both innovative and, most importantly, very effective.  This is a huge value to our client relationships and plays a major role in differentiating us from our competitors."
Ernst & Young 2012 Entrepreneur of the Year Dr. David Kent revolutionized the delivery of facial plastic surgery.  He wrote of Larry's work at Lifestyle Lift:
Larry is a genius. I give him a problem and get a science based solution always within 24 hours! This guy has done more for us in a month then anyone in the history of the company and he gets it done smart and fast.
Larry Rondeau is seeking consulting or other opportunities in marketing, sales training/management or copywriting/content development.  He can be reached at larryrondeau@cox.net.  Please use the subject line: Opportunity.