Marketers often find themselves between a rock and a hard place. Clients require proof that every marketing activity they pay for increases sales. There are ever greater demands to produce tangible results. But consumers often look skeptically at advertising, assuming that marketers are "puffing their wares," misleading them, invading their privacy or trapping them into paying for services they don't really want. The actions of a few unethical advertisers have made life difficult for many.
Do they have to cheat to win?
This pressure to produce can make unethical practices seem like the only viable option. I worked for a short time after college at a company where lying was regarded as a magic bullet to increase sales.
Their sales manager said to me, "If you think you can make a living telling people the truth, you're welcome to try. But I think you're going to fall flat on your face."
Was he right? Does success in business demand lying, cheating and tricking customers? Not at all. Within 3 months of starting that job I was one of the top salespeople in the office. I treated customers honestly and gave them a good deal. They, in turn, actively referred their friends and clients to me. Acting ethically made selling – and sleeping at night – easier, not harder.
The psychology of ethical marketing
As mentioned above, marketers face ever-growing pressure to produce results. As more and more advertisers flock to the web, ads are becoming more intrusive. Clutter makes it harder to get consumers' attention. Some may feel a growing temptation to trick prospects with phantom offers or trap them into visiting websites they never intended to browse.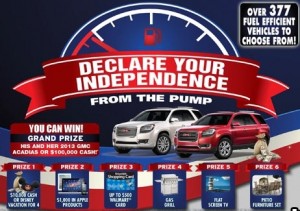 But as discussed in "Marketing Works. But Could an Ill-Conceived Campaign Hurt your Business?" tricking consumers irritates them, attaching their anger to the product advertised. This is self-defeating and could actually result in the loss of market share. Social networking, monitored by the national media, makes it easy for negative stories about double-dealing companies to spread like wildfire. Cheating is a risk few advertisers can afford, because negative publicity can decimate a brand.
In contrast, providing helpful information creates good feelings which then become associated in consumers' minds with the advertised product. Giving customers and prospects something they value produces another helpful effect that makes them want to do business with you.
Reciprocity Rules
One well proven social psychology principle is regarded as a universal moral law. Influence expert Dr. Robert Cialdini calls it the Reciprocity Principle. Research finds that people around the world feel an obligation to help those who have helped them. This can be both an ethical and extremely useful tool for marketers. Cialdini writes:
One of the reasons reciprocation can be used so effectively as a device for gaining another's compliance is its power. The rule possesses awesome strength, often producing a yes response to a request that, except for an existing feeling of indebtedness, would have surely been refused.
One classic experiment found that people who liked an acquaintance selling raffle tickets were more likely to purchase them from him.  That was no surprise. But those for whom he bought a Coke purchased even more – whether they liked him or not.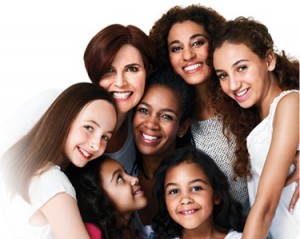 Thus, women and girls whose self-esteem has been raised by Dove's Real Beauty campaign will feel gratitude, appreciation and a sense of indebtedness to the Dove brand. They will want to buy Dove soap to repay that debt. And if they like what this product does for their skin, they will probably remain customers for a long time.
A better way
Social psychologists have spent seventy years researching what attracts consumers, what repels them and what moves them to action. The ranks of scientists dedicated to the study of persuasion have included some of the most influential psychologists in history. The principles uncovered in their research have been tested in the same painstaking peer review process used for major discoveries in medicine.
A number of effective "tools of influence" that can help any product, service or cause succeed in the marketplace have been revealed. Basing marketing campaigns on the right established psychological principles can significantly increase response rates and have been proven to boost sales.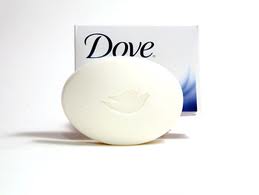 And, unlike underhanded tactics, well designed marketing campaigns using these principles strengthen brands and the companies they represent. Dove's use of just one of them, Reciprocity, will help its line succeed into the foreseeable future. Finding the appropriate influence tool for a product and situation isn't easy. But once found and properly used, it can bring the kind of ROI that makes clients and stockholders smile.
Behavioral marketing techniques have helped Larry Rondeau design marketing campaigns that have achieved ROI as high as 16.5 to 1.  Email him at larryrondeau@gmail.com.