Merchants have marketed their wares for millennia.  But their efforts took a giant leap in effectiveness when Dr. Kurt Lewin began the modern study of social psychology.  One of Lewin's early research studies, done in 1943 for the USDA, was used effectively by Procter
 & Gamble just a few years ago.  The principle gleaned from Lewin's study became the basis for the most successful new product launch in company history.
Social psychology research was also behind a successful Bose campaign in the previous decade.
Sales of the Wave Radio had gone flat.  Bose hired influence expert Dr. Robert Cialdini to recommend improvements to Wave Radio advertising based on psychology research. He advised changing ad headlines to read, "Hear What You've Been Missing." During that period's strong economy, many wanted to do just that, and shoppers flocked to Bose stores. Wave Radio sales increased by an astounding 45%. Bose is again using this successful headline in its current campaign.
Clearly, marketers and account planners can benefit from the work of social scientists. Like other scientific research, the studies they perform must survive the painstaking and sometimes painful peer-review process. Those that survive are often the subject of new research by other psychologists. Their studies must pass through the same scrutiny as the original research. Eventually a pattern emerges as important results are replicated again and again. The principles that finally achieve scientific consensus often form a highly reliable basis for marketing and campaign strategies. This is the first in a series of blog posts that will examine some key findings and their application.
Research-based keys to successful campaigns
Research demonstrates that the most successful campaigns accomplish four main goals.  First, they create a favorable climate for influence to occur. Eminent social psychologist Dr. Elliot Aronson calls this pre-persuasion. This frames how issues are viewed by the public. It allows advertisers to prepare the soil in which their brands will grow. Without it, marketing campaigns, no matter how worthwhile, can wither.
Consider – after the 1973 Oil Embargo by Middle Eastern OPEC nations, a large percentage of Americans favored finding alternative fuels and green energy. But that talk quickly died out when the embargo ended and gasoline returned to prices less than 40¢ a gallon. No effective communication campaigns had enlightened US citizens to the dangers of relying on foreign oil – or dependence of fossil fuels that harm the environment. Decades of valuable time were lost and Americans are still chained to gasoline that is now racing towards $4 a gallon.
Second, according to Aronson and his coauthor is the need to establish source credibility. The communicator

must be viewed favorably by the audience. This can be done by demonstrating knowledge and expertise so consumers view the advertiser as an authority. Or, efforts can be made to encourage people to like the brand. Research clearly shows that people are more easily persuaded by someone they like.
Like Pavlov's dogs, we associate positive emotions generated by "feel good" or entertaining commercials with the brands they advertise. In addition, consumers are more likely to listen to organizations they view as trustworthy. So, efforts to support brand authority, liking or trustworthiness can increase the likelihood that consumers will buy the product.

Third, marketers must build and deliver messaging that effectively appeals to prospects, focusing their minds on things that will achieve the advertiser's goals. Research finds that this may be accomplished by highlighting the brand's strengths and competitors' weaknesses in ways that make those traits the features consumers view as most critical. Or advertisements may shine the spotlight on a powerful image that makes their point, like
Apple's classic "1984" Super Bowl commercial that linked the Macintosh with freedom and avoiding political repression. Studies show that powerful images consistently beat facts and figures.
A different tactic involves marketers impressing a few key thoughts on consumers' minds by embedding them in ads that are so entertaining that viewers won't tire of or counter-argue against them. Or account planners can find ways to encourage consumers to sell themselves.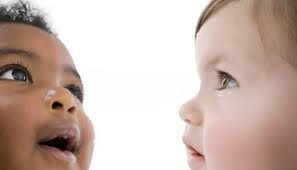 Fourth, advertisers must arouse and connect with their target audience's emotions. Studies find that stirring strong feelings and then providing viewers a way to satisfy their sentiments – by supporting the advertiser's goal – can be a highly effective way to encourage them to take the desired action.
Research by social psychologists, headed by Elliot Aronson and Robert Cialdini, illuminates the path to more effective marketing communications. I have personally applied principles based on social psychology studies in campaign planning and obtained excellent results – in 3 cases getting ROI in excess of 14 to 1.
Technology and social trends change, but people largely stay the same. Understanding how substantial segments of the population will react in certain situations can give advertisers an enormous advantage. Smart account planners and marketers will not miss the opportunity to use the right social psychology research in their campaigns.
Pre-persuasion can be a powerful tool for advertisers. What techniques can prepare an audience to more quickly accept a marketing message? We'll consider some in "Research Reveals the Best Marketing Strategies – Part Two."
Larry Rondeau, BS – Marketing Psychology, is seeking opportunities in marketing, writing or content management. He can be reached by email or through LinkedIn.