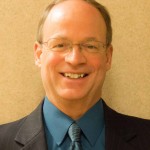 Effective marketing is both an art and a science
Seventy years of research by social psychologists has revealed fundamental facts that are vital to marketing and sales:
What draws people's attention?
How do they evaluate alternatives?

What factors influence them to take action?
These scientific studies employ the same painstaking process researchers use to make discoveries in fields like biology and medicine. Then the research itself is put to the test to assure that its findings are real and see if other studies will produce similar results. This long, careful process has revealed some important truths – fundamental principles of persuasion and tools of influence that move prospective clients, donors and students to action..
One of the world's leading researchers in this field is Dr. Robert Cialdini, Professor Emeritus of Marketing and Psychology at Arizona State University. He is the bestselling author of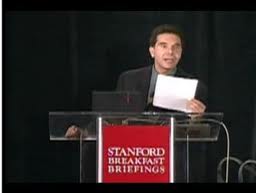 Influence: Science and Practice (Fortune's "75 Smartest Books," "top marketing and sales book" in The 100 Best Business Books of All Time). He has trained scores of top executives, the Prime Minister of Great Britain and currently serves as an adviser to President Obama.
As revealed in "How Behavioral Science Propelled Obama's Win" (Forbes 11-19-12), recommendations by Dr. Cialdini and fellow behavioral scientists helped the President turn a close race into a decisive re-election victory.  Dr. Cialdini's advice once helped Bose Corporation increase sales of the Wave Radio by 45%.
Learning from the Best 
Dr. Cialdini, a concerned and generous educator, has mentored outstanding students of persuasion over the years. One of these was Larry Rondeau, then Senior Director of Research and Business Development at The Allied Group, where he worked for 28 years. Before and after Larry attended his Principles of Persuasion Workshop, Dr. Cialdini answered his questions, provided important supplementary material and mentored him through an in-depth study of the psychology behind effective marketing, sales and communications campaigns.
SUNY Empire State College awarded 16 credits for what Larry learned through Dr. Cialdini toward his specialized BS in Marketing Psychology. This degree program included up-to-date core marketing courses, social psychology and its application to business processes like marketing, sales and account management. Larry completed this program in 2012 with a GPA of 4.0.
Ernst & Young 2012 Entrepreneur of the Year, Dr. David Kent, Chairman of Lifestyle Lift wrote of Larry's work for his organization, America's largest plastic surgery practice:
Larry is a genius. I give him a problem and get a science based solution always within 24 hours! This guy has done more for us in a month then anyone in the history of the company and he gets it done smart and fast.
Does Marketing Psychology really make a difference?  
Using the right research-proven principles can significantly improve marketing and sales results. That fact was clearly shown in both the Bose Wave Radio advertising program and President Obama's re-election campaign. Larry Rondeau used a similar strategy in crafting five marketing campaigns for clients of The Allied Group. All got outstanding results. Three achieved returns on investment (ROI) of 16.5 to 1.  A college admissions yield campaign increased tuition deposits by more than 100.
Selection and Execution is Critical to Success  As any football team can testify, there are three keys to
 success:
The right overall game plan

Calling the right play at the right time
Successful execution
Bob Clement, President of The Allied Group called Larry Rondeau, "one of the most capable individuals I have ever had the pleasure of working with at The Allied Group."  He further stated:
He is tremendously creative as a problem solver and as an innovator.  Our role with clients is one where we are tasked to find creative solutions.  Nobody does it better than Larry.  He continually does enormous amounts of research and detailed analysis to arrive at a solution that is both innovative and, most importantly, very effective.
Could this approach help your organization?           
Marketing and sales psychology has helped commercial enterprises and nonprofit charities, as well as colleges and universities achieve their goals. Madison Avenue advertising agencies, working on behalf of companies like Proctor & Gamble, General Foods and Target, have successfully used psychology-based marketing campaign for many years,   Important nonprofit organizations like the American Cancer Society haven benefited from this approach as well. Hundreds of colleges and universities have increased student inquiries, applications and enrollment using programs that rely on effective communication principles revealed by social psychology research. These include Brandeis University, Fordham University, the University of Hartford and Quinnipiac University.
Want to learn more?
You can find general information on strategies used by top communicators in Larry Rondeau's blog series, "Research Reveals the Best Marketing Strategies" listed on the right of this page.
You can hire Larry Rondeau to find ways to use proven marketing & sales psychology to help you achieve your  revenue goals or drive more business prospects to your website. He is available for full-time consulting or other opportunities. Email him at larryrondeau@cox.net to discuss ways to make marketing & sales psychology work for you.